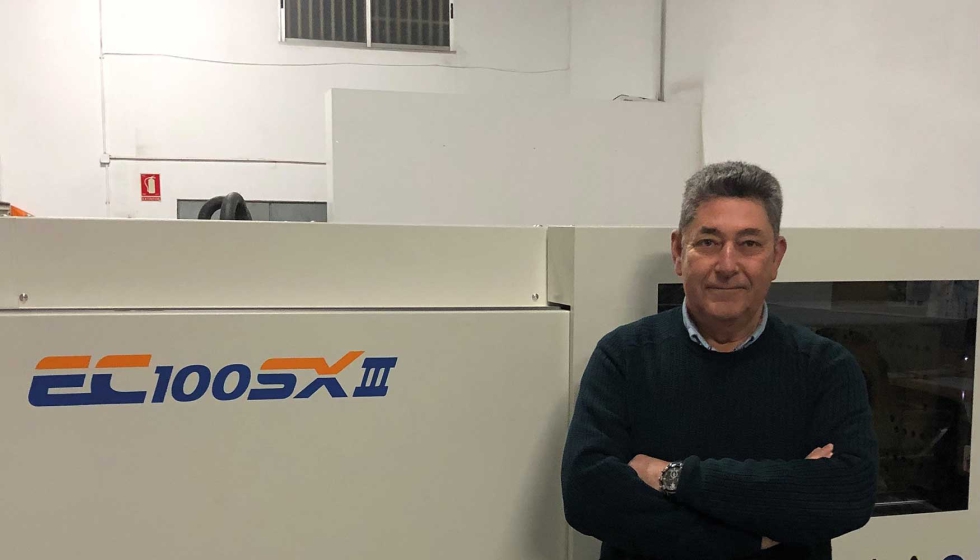 Olmaq Maquinaria, S.L. has participated in the market study of injection machines, robots, and peripherals organized by Plásticos Universales / Interempresas to learn about the sales results of 2022.
Highlight two topics that, in your opinion, have marked 2022 in the plastic industry.
The plastic tax and energy prices are two factors that have had a strong impact on sales during 2022. Manufacturers of fully electric machines have been able to better overcome this impact thanks to the low consumption of our machines, but logically we have not been able to do anything regarding the plastic tax, which has caused many transformers to have to modify their investment projects.
Have you noticed a decrease in the activity of some transformers due to the price of materials, transportation, or energy?
Yes, especially in the second half of the year, many investments have been frozen due to the increase suffered by the three concepts mentioned in the question. The problem worsens when the end customer of some transformers does not accept that these increases are passed on to them and seeks solutions.
Delivery times are becoming a challenge. Is this a problem for your organization?
It is usually a serious problem, especially for Asian manufacturers, so strategies must be established to reduce delivery times to the end customer, which involve increasing stocks in Europe to be able to supply more quickly. It is also worth noting that the increase in transportation prices has had a strong impact, fortunately the situation is improving.
Did 2022 end as expected for your company?
2022 started very well for our company, however, sales slowed down in the second half of the year due to the factors previously mentioned.
2022 was a year of K. What technologies do you highlight in your activity?
In our area, what we have seen is that manufacturers, including ourselves, have once again exhibited increasingly technological applications, mainly focusing on energy savings.
Plans and prospects for 2023.
The year 2023 presents challenges due to the uncertainty created in the last semester of 2022. In fact, some transformers will wait to make investments once they see how the year evolves.